Becca is an expert in the 340B drug pricing program. As a Senior Director, she designs research projects and also conducts health policy analysis on issues related to drug pricing reform, coverage and reimbursement and the Affordable Care Act (ACA).
Before joining ADVI, Becca spent five years at PhRMA in the Policy and Research Department, working on issues related to public programs and improving prescription drug access and on Capitol Hill on the Senate HELP Committee Subcommittee staff of Senator Christopher J. Dodd (D-CT) during the passage of the Affordable Care Act.
Mother to two adorable kids and a chocolate lab. She's passed her love of the New York Yankees on to her kids.
As a Senior Director at
ADVI, Becca focuses on healthcare and reimbursement policy. Her expertise in the 340B program is paired with extensive knowledge of commercial insurance trends, drug pricing policy, and the impact of politics and precedent on the policy landscape across public and private payers. She advises clients pre- and post-product commercialization on market access and value strategies.
Before joining ADVI, Becca spent five years at PhRMA in the Policy and Research Department, where she wrote about the Trump administration's HHS Blueprint to Lower Drug Prices and Reduce Out-of-Pocket Costs. She wrote testimony for the PhRMA Executive Vice President of Policy and Research to deliver in front of the Senate HELP Committee hearing on 340B. Additionally, she spearheaded research studies and achieved stakeholder buy-in among key groups in an effort to produce common sense reforms to the 340B program and to improve access to prescription drugs in the exchange market, which has contributed to several changes that have improved access to medicines. 
Becca's interests center on the interplay between politics, advocacy, and policy. She navigates complicated political realities to produce deliverable results for her clients, results that give them the best chance of success in their professional arenas. Becca has significant experience leading initiatives across healthcare stakeholders including patients, providers, payers, manufacturers, and federal legislative and executive branch key opinion leaders.
Becca completed her Master of Public Policy from The McCourt School of Public Policy at Georgetown University and received her Bachelor of Arts in Political Science from The George Washington University.
Interested in getting in touch with Rebecca?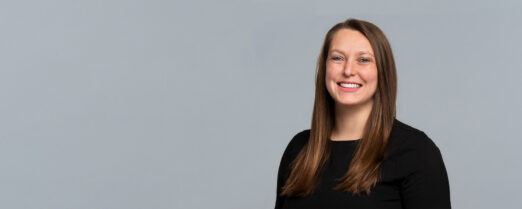 Rebecca Davison
Senior Director
Receive customized email alerts from the ADVI team