Marcia is the chief of staff to the CEO. She serves as an advisor to the CEO and is responsible for the implementation of the CEO's vision and goals alongside her colleagues on the executive leadership team.
Marcia has spent most of her career managing investor-backed portfolio companies, mostly in the healthcare space. Before joining ADVI, Marcia led managed care strategy, integration of acquisitions, and reporting of major initiatives across the business functions at a private-equity-backed ophthalmology management services organization (MSO). In addition to the ophthalmology MSO, Marcia led the reimbursement strategy for a multi-state proton therapy provider where she helped expand patient access to the therapy.
Auntie to three girls. Enjoys walking, reading, traveling, and trivia.
Marcia spent most of her career applying her finance, business development, and strategy skills to expanding the operations of several investor-backed portfolio companies. As chief of staff at ADVI, she is applying those skills to help create the business infrastructure to support ADVI's growth. Prior to joining ADVI, Marcia served as the senior vice president of operations, strategy and managed care at Comprehensive Eyecare Partners (CEP), an MSO in ophthalmology. Prior to CEP, Marcia held management positions at other investor-backed companies Pharmalogic, ProCure and Andiscern. She started her career in investment banking at J.P. Morgan.
Marcia earned a B.A. in economics from Dartmouth College.  She serves on the Board of the North Attleboro Scholarship Foundation.
Interested in getting in touch with Marcia?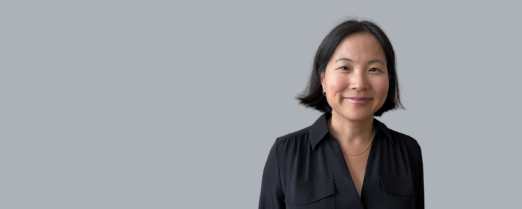 Marcia Sajewicz
Chief of Staff
Receive customized email alerts from the ADVI team