Matt Salo is the founder and CEO of Salo Health Strategies, a boutique healthcare consulting firm in the Washington DC area that specializes in strategic advice, health care policy, Medicaid market development and relationship building across 56 states and US territories. The firm capitalizes on decades of experience working with state and federal government officials as well as the full spectrum of Medicaid and broader health care stakeholders ranging from health plans, providers, pharmaceutical companies, foundations, and consumer groups.
Matt is the founding Executive Director of the National Association of Medicaid Directors (NAMD), having started the association in February 2011, and he worked in that role until he stepped down in August 2022. The organization represents the state government leaders responsible for administering the Medicaid program. NAMD was established as a permanent community for state leaders to share best practices, and worked to develop technical assistance, invest in leadership development, and formulate a strong unified voice in communication with Congress, the Administration, and other key national stakeholders. He built the organization from an initial staff of one to a full-time complement of ten staff and an operating budget of more than $3 million.
Matt formerly spent 12 years at the National Governors Association, where he worked on the Governors' health care and human services reform agendas. His major accomplishments included getting legislation passed that guaranteed state control of the entire $250 Billion tobacco Master Settlement Agreement, which resulted in Forbes Magazine naming NGA one of the nation's top ten most influential lobbying organizations. He also worked to get legislative approval of more than $100 billion in state fiscal relief during the Great Recession; and in bringing bipartisan groups of Governors together on multiple occasions to reach agreement on Medicaid reform proposals, ultimately serving as the backbone for the Deficit Reduction Act of 2007.
Matt was a substitute teacher for two years in the Alexandria City public school system before joining the DC health policy world. He holds a BA in Eastern Religious Studies from the University of Virginia, and is still trying to find ways to explain how that got him to where he is today.
Matt is a nationally recognized expert in Medicaid, state government, health care reform, federalism, long term care. He was recently named by Washingtonian Magazine as one of the 500 most influential people in Washington DC. He is a member of the National Academy of Social Insurance (NASI), and was recently recognized by the National Academy of State Health Policy as its 2022 Academy Award Winner for a lifetime of contributions to health policy.
Matt has extensive experience in public speaking before audiences up to 1500 people, is frequently quoted in major mainstream news media and health care trade press, and has guest lectured at GWU, Duke, the University of Texas at Austin, and the University of Virginia.
He has spoken on a variety of topics, including:
The impact of the pandemic on the US healthcare system;
The role and value of the Medicaid program in serving as the nation's healthcare safety net;
The dynamics of investing in Social Determinants of Health;
Medicaid leading the country in transforming the healthcare system from a "pay for volume" system to a "pay for value" system;
Medicaid's hidden but critical role as the nation's primary long term care program;
The policy and politics of the Affordable Care Act and state adoption of the Medicaid expansion; and
The importance and challenges of focusing on improving racial and ethnic disparities and other inequities in the health care system.
Interested in getting in touch with Matt?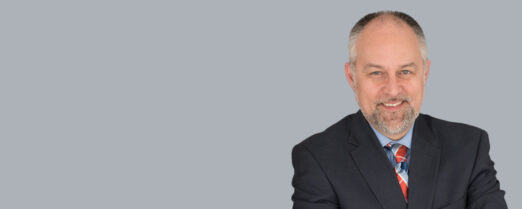 Matt Salo
Senior Advisor
Receive customized email alerts from the ADVI team