Dr. Steven R. Peskin is the Senior Medical Director/Pilot Lead at Horizon Healthcare Innovations, a Horizon Blue Cross Blue Shield of New Jersey company. His expertise encompasses physician leadership, medical delivery management, performance improvement in health care, contracting; applications in technology include mobile/social media, clinical/scientific communications for health care professional and consumer audiences.
Dr. Peskin is the former Executive Vice President and Chief Medical Officer for MediMedia USA, CEO of Pharmaceutical Research Plus, President/COO of Nelson Managed Solutions and has worked in multiple executive positions in health plans at PacifiCare Health Systems, CIGNA Healthcare, and John Hancock. Dr. Peskin has authored industry several articles, book chapters and spoken at various conferences and events about physician leadership, the medical home, mobile health and social media.
Dr. Peskin continues to work at the Robert Wood Johnson School of Medicine at the University of Medicine and Dentistry of New Jersey as a clinical preceptor and instructor at the Eric B. Chandler Clinic and assists in the business of medicine curriculum. He is Course Director for Internal Medicine Grand Rounds at The University Medical Center in Princeton. He has held faculty appointments in medicine at several universities across the country and is currently the Associate Clinical Professor of Medicine at UMDNJ-RWJMS.
Dr. Peskin is a Diplomat of the American Board of Internal Medicine and a Fellow of the American College of Physicians, serves on the New Jersey ACP Governor's Council, Board of Trustees for Friends of the National Library of Medicine, editorial advisory boards of The Journal of Population Health Management and Managed Care and is a Senior Scholar in the School of Population Health at Thomas Jefferson University. His community service includes the Boards of the Greater Donnelley Neighborhood Initiative and Young Academics of New Jersey.
Dr. Peskin received a bachelor's degree from The University of North Carolina Chapel Hill and a medical degree from Emory University School of Medicine. He completed residency at Saint Elizabeth's Medical Center in Boston and holds an MBA from the Sloan School of Management at Massachusetts Institute of Technology.
Interested in getting in touch with Steven?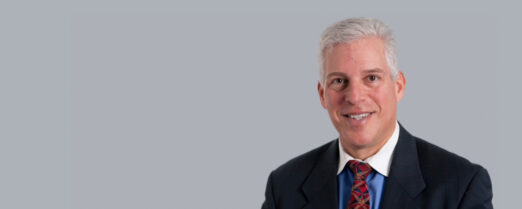 Steven Peskin, MD
Senior Advisor
Receive customized email alerts from the ADVI team