Yana Volman
Solution Leader, Market Access Pharma
As vice president, market access, Yana Volman works closely with pharmaceutical and device manufacturers to optimize appropriate access to their products. Yana focuses on product lifecycle management and appropriate communication and engagement initiatives with organized decision makers. She helps connect products' clinical value with the realities of the business of healthcare to create actionable solutions.
Most recently, Yana led the insights and innovation practice at COEUS, integrating medical affairs, industry expertise, market research, and data analytics into strategic and tactical engagements. Previously, Yana held multiple leadership positions in account management and content strategy at Health Strategies Group (now Eversana), CommonHealth (now Ogilvy), and MediMedia Managed Markets (now ICON).
Yana lives in North Texas with her family and a German Shepherd named Romy. She enjoys taking part in the local community and mentoring leaders in the emerging biotechnology industry in the DFW area.
Yana Volman is the vice president of market access at ADVI, with a focus on pharmaceuticals and medical device. Yana's primary focus is to empower B2B communications across managed market stakeholders to support unique brand needs. Specifically, Yana leads strategic consulting efforts for access-related issues and develops effective communication campaigns designed to ensure appropriate drug management and patient access.
With nearly 20 years in managed markets consulting, Yana's expertise spans small and large molecule and medical device lifecycle strategies and communication to public and private payers, hospitals and health systems, GPOs, PBMs, retail and specialty pharmacies, wholesalers, distributors, and other managed care organizations. Yana's background in life sciences, research and development, and market research allows her to establish successful communications between clinical and marketing organizations.
Interested in getting in touch with Yana?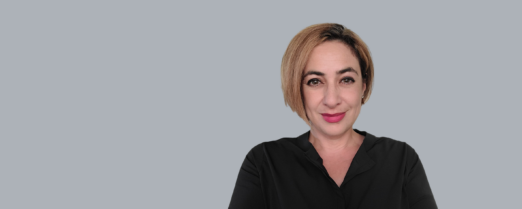 Yana Volman
Solution Leader, Market Access Pharma
Receive customized email alerts from the ADVI team